Welcome to The Catholic Mass In Close Up, a wonderful book has been produced by Father Antony Jones STL, Ph.L the Parish Priest at Our Lady Star Of the Sea Catholic Church, In Llandudno, North Wales. The book is an in-depth study of the mass and has been enjoyed by many Catholics all over the world.
Please Click On the Book below or use the following links to view The Mass In Close Up: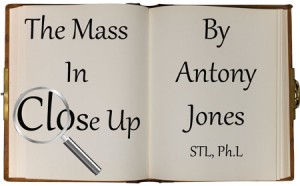 If you have any issues viewing the file, please download the latest version of Adobe Reader here, as the file is at present in PDF format.
Additional Resources